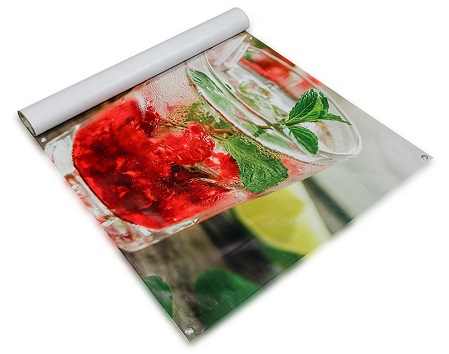 How much vinyl banners in Vancouver cost?
Average market cost of vinyl banners in Vancouver
| | |
| --- | --- |
| View | Price vinyl banners |
| 2"x3" vinyl banners | 37,00 CAD |
| 2"x4" vinyl banners | 49,10 CAD |
| 2"x5" vinyl banners | 61,00 CAD |
| 2"x6" vinyl banners | 73,10 CAD |
| 2"x7" vinyl banners | 85,00 CAD |
| 2"x8" vinyl banners | 97,10 CAD |
| 4"x6" vinyl banners | 154,00 CAD |
| 4"x7" vinyl banners | 180,10 CAD |
| 4"x8" vinyl banners | 205,00 CAD |
Do you want to save up to 25% when ordering vinyl banners?
We produce cheap but quality custom vinyl banners. With Quarter Cheaper Signs, you can save up to a quarter of average market Metro Vancouver prices!
Our prices — the lowest prices for vinyl banners
| | |
| --- | --- |
| View | Price vinyl banners |
| 2"x3" vinyl banners | 27,08 CAD |
| 2"x4" vinyl banners | 36,80 CAD |
| 2"x5" vinyl banners | 45,80 CAD |
| 2"x6" vinyl banners | 54,80 CAD |
| 2"x7" vinyl banners | 63,80 CAD |
| 2"x8" vinyl banners | 72,80 CAD |
| 4"x6" vinyl banners | 115,50 CAD |
| 4"x7" vinyl banners | 135,10 CAD |
| 4"x8" vinyl banners | 153,80 CAD |
Vinyl banners: What are they?
Vinyl banners are an option for outdoor advertising. The print vinyl banner is produced digitally on special printers with inkjet technology that can print in large formats. Modern printing equipment is able to produce a banner that will have a modest size.
Promotional products on a canvas made of synthetic textiles are represented by printing photographs, drawings of an advertising nature. Canvases with advertising, which can be seen almost everywhere, are usually called banners. Reinforced structures are placed on the streets, building facades, billboards and indoors.
In modern conditions, companies for development need something that will ensure the speed of attracting attention and transmitting information. Banner printing is great for promoting goods, services, sporting events, corporate events or even personal events such as birthdays or graduation parties. They will be most effective when using large-scale, vibrant images, as they attract more attention. They can be promotions, event announcements, etc.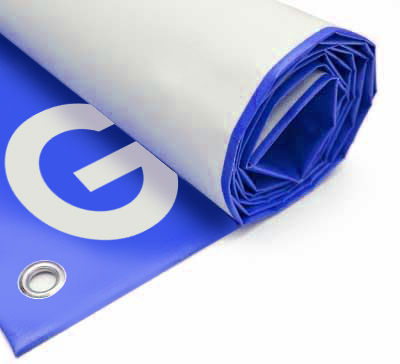 Print vinyl banner: materials
By purpose, the banner is similar to a leaflet calling for one or another action indicated in the advertisement. Consumer attention is drawn using vibrant typography.
The quality of synthetics was evaluated in manufacturing, public organizations and in private estates. A textile fabric of artificial origin, which is called vinyl, is used to design information stands, fencing the facade of real estate, awnings and tents.
The main materials for the manufacture of custom banners are polypropylene and vinyl. The fabric is made on the basis of a special mixture reinforced with nets of polyester. The plastic mass helps to give the product elasticity. Web weight – from 280 to 550 g / m2.
Qualitative characteristics of the material used for print vinyl banner:
1. Resistance to tearing. It is appreciated in the manufacture of awnings, pavilions and inflatable structures.
2. Elasticity. This is achieved by softening the composition with special additives and strengthening the weaving of the reinforcing mesh. Cast fabric has higher elasticity indicators than laminated types.
3. Resistance to changes in their original properties.
4. The increased strength of the fabric.
5. The absence of destruction along the fibers due to dense weaving and additional threads.
6. The ability to not change with changes in external air temperature or when exposed to rain, snow or sun.
7. Painting of a smooth surface, which is characterized by high quality characteristics.
8. Resistance to ultraviolet.
Custom vinyl banners can be big in size because of their strength.
Vinyl banner printing near me — varieties of material:
Frontal, has a matte surface, is opaque, with a weak ability to transmit light (10%), needs backlighting.
Backlit, which is used for large-area advertising with LED lighting, transmits light by 25%.
Blackout, with black weaving threads and reflective inserts, used for duplex printing, completely blocks the passage of light.
Removable and has an adhesive layer for quick installation and dismantling.
Blueback as a kind of blackout based on blue.
Business and personalized banners: duration of operation.
The service life of the advertising fabric depends on how the fabric is made.
Cast fabric can last up to seven years without the occurrence of fiber destruction processes. Material with lamination will last 2-3 years, more often it can be seen indoors than on the street. A short life and low cost of fabric can come in handy in order to create products for a short period.
Want to order banners? Great choice! The elasticity of the fabric used for banners is not designed for bending. Materials, as a rule, are used in static banners deployed on a plane. According to the manufacturer, customers often prefer Japanese or Korean materials, but they have practically no difference. The quality of fabric material is superior to Chinese designs.
The advantages of the material used include:
Ability to withstand in different weather conditions.
The absence of bacteria and mold at the joints of the canvas.
Ease of installation and docking of individual fragments.
Ability to resist fire.
The possibility of reuse after dismantling.
Banners near me: How do they work?
Do not put the image on the outdoor vinyl banners at home. Therefore, such services are ordered exclusively in large printing houses equipped with appropriate equipment.
Large-format equipment such as printers and plotters are used for print vinyl banner. They can apply the image and also cut it along a given path. At the same time, each type of material uses its own type of equipment, suitable for a specific purpose and task. It is from the equipment used that the cost of printing is formed. The second factor is the direct cost of the material used for application. Quality directly affects the attractiveness, visibility, detail of the image on the banner or poster. The fewer points will be applied to the material in the process of advertising production, the less detailed, clear and appealing the picture will be.
Very often, almost constantly, when referring to customers, the same question sounds: "Do we need a banner design" or "We want the stand on the banner to decorate the square, or – we need a banner, etc. But only the word "Banner" is a priority in this matter.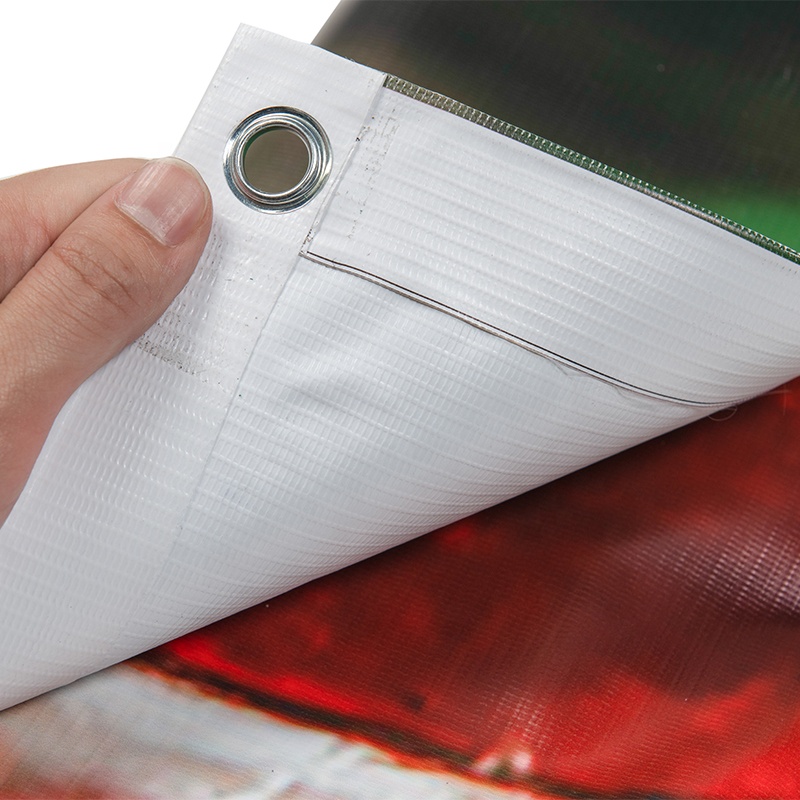 The bottom line is that this word "banner" is already used in the advertising market, and for the client there is nothing but the word "banner.".
If you are interested in printing on a banner and you need to choose the right material, then you need to consider two main points:
Where will the advertising structure (room or street) be located and for how long (two to three months in summer or all year round, including winter)
If people will view the advertising image at close range or from afar (image printing options depend on this).
Banners are printed using the wide format method on inkjet, laser, photonic and other types of printers. The banner is the advertising structure itself, the material on which it is printed, and the advertising layout created by the designer for large format printing.
A banner is a graphic image of an advertisement.
A banner in printing products is a special rectangular-shaped fabric with an image or text of informational or advertising content. All these products are effective outdoor advertising tools and are manufactured using large format printing. The main material for their manufacture is cast thick polyvinyl chloride film. Banner fabric is often replaced with a banner mesh, which facilitates the overall weight of the structure and eliminates the need for tasks such as:
Decoration of buildings
Stands
Social events
Promotional products use a custom banner printing.
Vinyl banners, in turn, can be divided into several subcategories, depending on which advertising structure they will be used on.
Frontal illumination should be used when printing on one side in constructions with frontal illumination.
The backlight should find application in use for light boxes. The main property is light scattering.
Mesh-Net – does not create glare and is wind resistant. Used for large size ads.
Dimming – equipped with a black inner layer, which is completely opaque.
When ordering a design with a banner print, the type of design and size are also considered.
Banners are the main product of the application for street decorations.
For indoors, banners and all mobile stands are intended only for such an application and mainly printing on paper with double-sided lamination is used. This type of printing is very aesthetic. But printing of this type can allow the production of whole canvases with an area of up to 1.5 square meters. There is no wider format for photo paper and film for lamination. For the manufacture of printed canvases with a width of more than 1.5 m, an internal banner is used (banner fabric is smooth and thin, but very dense).
Vinyl banner printing
An advertising banner is an excellent right choice to attract new customers and buyers.
Manufacturing technology is based on the use of special banner fabric. This is a vinyl fabric reinforced with polyester thread. Reinforcement is done throughout the fabric, most often in the form of a mesh. In a printing house, using large format printing, banners of both standard and non-standard sizes can be made.
Are you interested in custom banners near me? When ordering banners, it is necessary to determine the type of material. Two types are common – a banner fabric made using lamination technology, and fabric made by casting. This is the fundamental difference in the method of applying the vinyl component to the reinforcing network.
Laminated banners have long established themselves in the market as a relatively cheap form of promotional products. A manufacturing method is the "sandwich principle." One layer of vinyl is taken, a reinforcing net is laid on it, then everything is covered on top with another layer of vinyl. Near the "sandwich" is a commission. In the laminator, future banner fabric rolls between two hot shafts. In this case, the mesh between the layers of vinyl is responsible for the mechanical characteristics of the canvas, such as strength and flexibility. Used vinyl is responsible for the appearance of the resulting material. The surface in this case can be matte or glossy, you can also set the transmittance. This technology has been used for over 15 years. Its main advantage is the relatively low cost of the finished product and the combination of price and quality. Any standard banners can be made using lamination (written in more detail here).
An alternative to the above method is casting technology. The fundamental difference is the use of a single layer of vinyl, which is taken in molten form. The reinforcing network is simply poured with the melt of vinyl, and then sent for processing to a special machine, which gives the finished material smoothness. Currently, banner fabrics of the highest quality can be obtained by casting using paste-like polyvinyl chloride. Such technology has not been used for a long time, just over 5 years. Finished material is more expensive than with the lamination method, but the quality of banner fabric is much higher. This means that the finished banner can last much longer without requiring replacement.
Benefits
Placing outdoor advertising on the facades of structures in which offices are located, which require promotion, cannot only ensure the promotion of goods and services, but also become an excellent reference point for potential buyers and consumers.
Today, one of the most popular and well-known types of advertisements are the outdoor advertising banners. This is a promotion that is used everywhere, which makes it possible to be noticeable both for drivers of vehicles and for pedestrians.
Banners are outdoor advertising structures that have such qualities as multifunctionality, low price, durability and a high level of efficiency. Custom banners cheap!
The term "banner" means a bright, color image that has different parameters and shapes, which is located in the field of visibility on the facades of urban buildings.
In most cases, structures are equipped with external floodlighting, which allows you to keep in touch with potential customers throughout the day. Basically, this type of outdoor advertising is ordered for the design of buildings in order to get the brand recognition of the company and draw buyers' attention in the shortest possible time.
The banner canvas has a high degree of strength and reliability and is resistant to the negative impact of the environment or adverse weather conditions. Due to their durability, as well as innovative methods of applying pictures, banners are external advertisements that can be used for up to 3 years. Vinyl banners with grommets are also available.
The main advantages of advertising on banners.
Current marketing techniques and technology provide a huge number of ways to promote products.
One of the most popular are banners, which have many advantages over other advertising equipment:
Wear resistance. Banners made of vinyl cloth can be used for a long time and they are resistant to negative weather factors: dirt, water, dust, which allows them to be convenient to use as outdoor advertising.
Low pricing policy. Compared to other types of advertising equipment, banners require small financial investments.
Easy to use. Banners do not need constant care, but it is better to call experienced specialists to clean the vinyl, because when using low-quality detergents, the design on the canvas may wear down.
Turning to Quarter Cheaper Signs, you can order different advertising designs:
Free and fast custom outdoor banners quotations
We will give you an instant price quote for your vinyl banners!
Call now 778 697 2169! Remember – we can beat any prices!
Free vinyl banners designs
We will create a bright and eye-catching design for your vinyl banners for free!
Free vinyl banners deliveries
Are you looking for banner signs near me? When you are ordering any type of banners from our company, we do free delivery by regions: Coquitlam, Port Coquitlam, Port Moody, New Westminster, Burnaby, Pitt Meadows, and Maple Ridge.