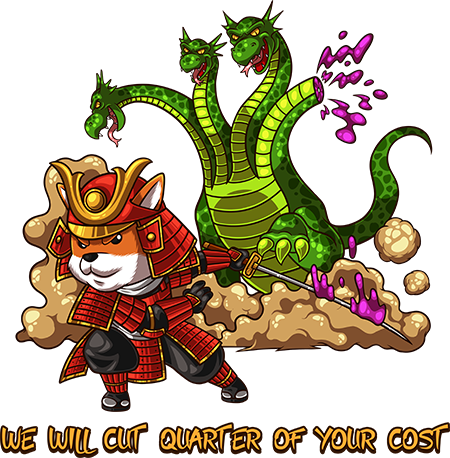 Welcome!
We welcome you to the site of www.quartercheapersigns.ca, a small, family-owned signage company located in Greater Vancouver, in the Tries Cities area – Coquitlam, Port Coquitlam, Port Moody.
We are your neighbors. We are not part of a multinational corporation headquartered in the United States. Our credo is providing an individual and friendly approach to each client.
A sign company near me is this one!
Our sign company's name, Quarter Cheaper Signs, clearly reflects our business mission. The symbol of our company, Shiba – Samurai, uncompromisingly reduces a quarter of your advertising costs. We produce the widest range of signage available, not only in full compliance with signboards standards in North America, but at a quarter of the cost as the market average. This is our basic principle and business model.
Our production
Our company is engaged in the manufacture of various advertising structures, we make company signs and other signs.
In addition to the traditional signage design assortment of car magnet signs, stickers, parking signs, yard signs, digital signage, sandwich boards, safety sign, road safety signs, custom metal signs, hospital sign, door sign, open house signs, outdoor signs, glow signboard design, and real estate signs, our company is able to offer you a number of the most modern LED digital solutions for your business. These are flexible neon, LED message boards, LED screens, and even LED curtains.
The most popular type of sign in Vancouver:
A-frame signs — simple and easy to install, the most effective advertising structures. They can be quickly delivered and removed if necessary. These products are stable for all their mobility. Most often they are ordered with double-sided designs, so they turn out to be more effective.
Car Magnetic signs — products that are used for advertising purposes. They are mounted on the car body. We are one of the sign companies and we make such products. Often they are used by representatives of different small businesses, which allows them to attract many new customers. These products can be firmly fixed to the body due to the characteristics of the material from which they are made. If necessary, they can be removed. The paintwork of the car body does not deteriorate when using such products.
Lawn Signs — signs that are installed on lawns. They are used not only for advertising purposes. These products are also often ordered for various events. Their popularity is determined by the ease of installation and high strength. Custom sign company is a great solution for different business features. They are inexpensive, but give the maximum effect.
LED Signs — signs that work on the basis of led technology. Compared to the neon designs that many signs companies make, this technology saves energy. In addition, when applied, it can make more durable and safer designs. Design options can be very diverse. Installation and operation of led products is simpler with neon models. You can order different designs from us, including LED neon signs made of flexible luminous tubes.
Real Estate Signs — a variety of promotional products that realtors use to disseminate information about their business and about the real estate they sell. This is an advertising method that simplifies the process of informing potential buyers and sellers of real estate. If you search for signage companies near me for the purpose of organizing a business as a real estate agent, you can order the advertising structures you need from us. Forms, types, sizes of products for advertising realtors — choose any! We will produce quality options at a price that is favorable to you.
We also produce sandwich boards and sidewalk signs at competitive prices. Their main feature is high quality, mobility, good durability and long service life. You can order yard signs from us, as well as other designs that will help you promote your business and attract new customers. Your business will bring you more profit. This is a guarantee of 100% success of your business.
Who needs signage and why?
Advertising is the engine of progress. Without it, it is nearly impossible to make profit when doing business. We help with the creation of advertising and make designs that are very popular among representatives of different businesses. These are shops, cafes, restaurants, realtors, bars, etc. We are one of the signage companies (Vancouver) who are ready to help them. Our goal is to offer customers attractive advertising designs.
Large companies with a good reputation can afford to conduct full-scale expensive promotional events. They spend a lot of money on advertising production and on marketing events. Over time, if the advertisement was properly organized, it gives a decent result, and the cost of it pays off. But in the commercial world there are companies that do not need such an advertising approach. There are a lot of them in Vancouver. They want to advertise themselves in a more cost-effective but efficient way. And we are ready to offer them in Vancouver signs, which will help them promote their business, and they will spend less on advertising.
In addition to advertising purposes, other types of products are ordered from us. An example is the organization of a private holiday. If you want to surprise a loved one, you can contact signage companies (Vancouver), in particular, to us. We will make products for you that can decorate, for example, the lawn in front of the house.
We also make signs that have a different purpose of use. For example, signs with a ban or warning, or signs that simply contain information that must be conveyed to each person who sees the sign. If you decide to order such signs in Vancouver — great! We will manufacture products that you will enjoy the quality and price of.
Design Features
We make eye-catching signs of various designs. Some can be installed directly in the ground, next to the place where, for example, the company's office is located. Others can be installed in certain places where attention is required, for example, next to a house for sale. There are non-stationary products. These are the same magnetic stickers on the car. Where the car will be located at a particular point in time, there will be your advertisement. By the way, not all signs companies are ready to offer you such a variety of constructive solutions. Therefore, if you choose us, you will be able to order several advertising or other signs with different features in one place at once.
What materials do we use? Only high quality materials. At the same time, we do not forget about its price. The cost of the material directly affects the price of the finished product. Accordingly, if the material is expensive, then the fabricated structure will also be expensive. Therefore, we choose materials that will not cause a sharp increase in the price of the finished product, but at the same time will be as durable and resistant to various adverse factors. Therefore, if you are searching for a sign shop with quality, but inexpensive products, we recommend that you contact us.
About design
Sign design is very important. It must be thought through to the smallest detail. Then you can expect that the sign will be effective. It is important to consider:
Colors;
Type of font;
Location of information blocks;
The choice of pictures, as well as their location, size.
If you are looking for sign shops near me and would like to help you with design, contact us. We will advise you on how to best shape your sign. Why is it important to think through design details?
A lot depends on the choice of colors. If this is an advertising sign, then you need to remember that too many colors will not allow potential customers to clearly see the information they need. When choosing a color, you need to focus on corporate identity. In the manufacture of, for example, prohibition signs, it is necessary to comply with the requirements established for the production of such products.
A font, and its thickness, affects what effect a person will have when looking at a sign. Some types of fonts are completely unsuitable for use in the manufacture of advertising. Many people forget about it when they want to order in Vancouver signage. In the end, it is impossible even at a short distance to read what is written on the sign.
The location of the information blocks is an important point when creating signs, especially those that contain textual or digital information. It is important to position information blocks so that they are not too close to each other. At the same time, the void between them should not be large. It is very important to think over where, for example, the logo will be located, and where is the information about the service and contacts of the owner of the sign.
Would you like the sign to contain pictures when looking for signage Vancouver? Choose a company that can not only put a picture or image on the sign, but will do it in the most accurate and clear way. It is important to consider their size, since, for example, real estate signs often only have a logo and the rest is any information. Accordingly, in this case, the logo should not distract attention from information, but at the same time it should be an eye-catching element.
How to choose a sign
Our customers are representatives of different types of business. There are situations when the person who contacted us does not know which type of advertising sign to choose, which will give more effect. If there is such a problem, we are always ready to help with the choice of signboards. You can order several different signs from us at once. It all depends on your plans for a particular point in time.
What to look for when choosing a sign? We do not recommend immediately looking for the most cheap signs. First you need to analyze the following points:
Where do you plan to install the sign?
Should the sign be stationary or mobile?
How much information do you want to apply to the surface of the advertising structure?
What is the operating mode of your business? For example, if your business is open at night, then it is better to consider a design that will glow.
These questions require answers. If you have answers, you can already decide on the type of advertising design.
Benefits of Collaboration
If you want to get signs for cheap but effective advertising, we invite you to cooperate with us. Why is it profitable to cooperate with us?
We have many years of experience in manufacturing signboards of various types, types, sizes, shapes, using various technologies.
You can order various designs from us that will effectively cope with the performance of their basic functions — to attract attention and inform.
We produce the highest quality products. The main characteristics of our products are strength, brightness, thoughtfulness, clarity of design, shape, size, long life, ability to withstand the influence of bad weather.
In the manufacture of structures, materials are used that allow us to guarantee the high quality of finished products and their low price for the client.
Our company clearly fulfills the obligation on the timing of the production of ordered products. Dates are pre-negotiated with the client, and we strictly abide by them.
We organize the delivery of our products, and, if necessary, help with the installation, which can clearly be attributed to the important advantages of cooperation.
Sign prices
We never scrimp at the expense of product quality. All of our signage products deliver the "highest standard" level of quality — since all supplies are purchased from local, long-standing Vancouver signage vendors.
We can afford to offer these prices because our company does not pay franchise fees, does not conduct expensive advertising campaigns on Google, does not pay for equipment leasing, works out of a home office, and doesn't have employees. That is why we have the ability to reduce our prices for our customers by 25%.
We distinguish ourselves from other signage manufacturing companies by our low prices and our individual approach to each client. We do not have plans to capture the galaxy … We just have a dream of making the process simple and easy for all of our clients.
Why pay more if you can save a quarter?
Sign company near me — how to contact us
If you are interested in something from our range of products, give us a call, or just fill out the feedback form. We will provide you with a free quote, and you will see that this price will be a quarter percent lower than the average market price. If you haven't figured out a layout for your sign, we will do it for you for free.
Contact us right now by phone 778 697 2169 or fill out the form. We give instant answers on the quotation request.
We are ready to fulfill your order! We are not afraid of the complexity of design. We have all the possibilities for manufacturing quality products. We always do our job, and our customers get products that they are satisfied with.
I rent a corner space in my plaza for my store. I have as many as 6 windows. Near my store is always very good potential customer traffic. I just needed to get the attention of potential buyers using decal. After www.quartercheappersigns.ca taped the windows of my store with bright vinyl, sales increased by 20-25%. Keep it up, guys!
For a long time, we could not decide to change the signs on our store because the prices given to us were outside our budget. But for all that, we wanted to get a high-quality modern product – we did not want to waste time and money on "garbage". Thanks to www.quartercheappersigns.ca, we met our budget and at the same time got an excellent modern bright sign. Our customers could not miss this.
I am just starting to work in the construction business. My promotion budget is quite modest. Moreover, I have to constantly pay for equipment leasing. And until recently, on my van, there was only small lettering. But I wanted to get effective advertising. And I did it with the help of www.quartercheappersigns.ca. Now, there is not a single person who will not pay attention when they see a bright advertisement on my Ford Transit.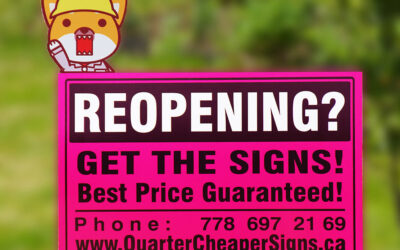 Get any signboard to remind your customers of "social distance" – 25% cheaper than the Vancouver...
читать далее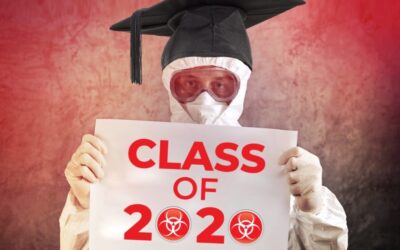 High School Graduation Lawn Signs Celebrate graduating from High School in 2020 with a custom lawn...
читать далее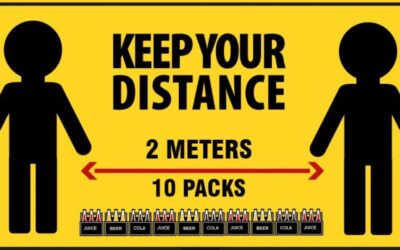 Get a mock, warning about the need to maintain a "social distance" – with the symbols of YOUR...
читать далее
We are ready to satisfy your project
requirements!