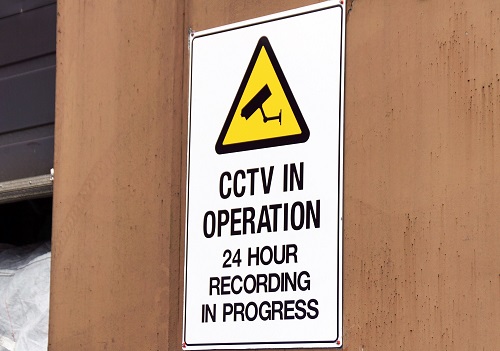 Safety signs: What are they?
Safety signs are used for labour protection. They signal possible or real danger. As a result, these products help to preserve life, health of people, eliminate situations associated with personal injury, and help prevent accidents. These signs must be present at every enterprise and, if necessary, be installed in a place where people should be warned of a possible and real danger.
Signages for safety – often, these are graphic images. They are distinguished by characteristic features that can attract instant attention. These features include colour signals, as well as thematic geometric shapes that indicate the nature of the hazard. It can be not only drawings or images of some objects but also inscriptions of various kinds. The inscriptions contain important information, for example, about what features the road has or what is on the territory on the border of which there is a sign.
These signs are not only seen on the roads on which motor vehicles move, they are often installed at enterprises. Oftentimes, these are industrial enterprises where it is necessary to follow the rules and norms of labor protection and necessary to warn workers about the possible danger that they face in a particular area. Signage safety allows you to create safe working conditions through timely information. In such cases, special signs are placed that warn employees of a possible danger. Such graphic images include fire safety signs, various posters and evacuation plans. Such signs are necessary not only in industrial enterprises, but also in educational and medical institutions.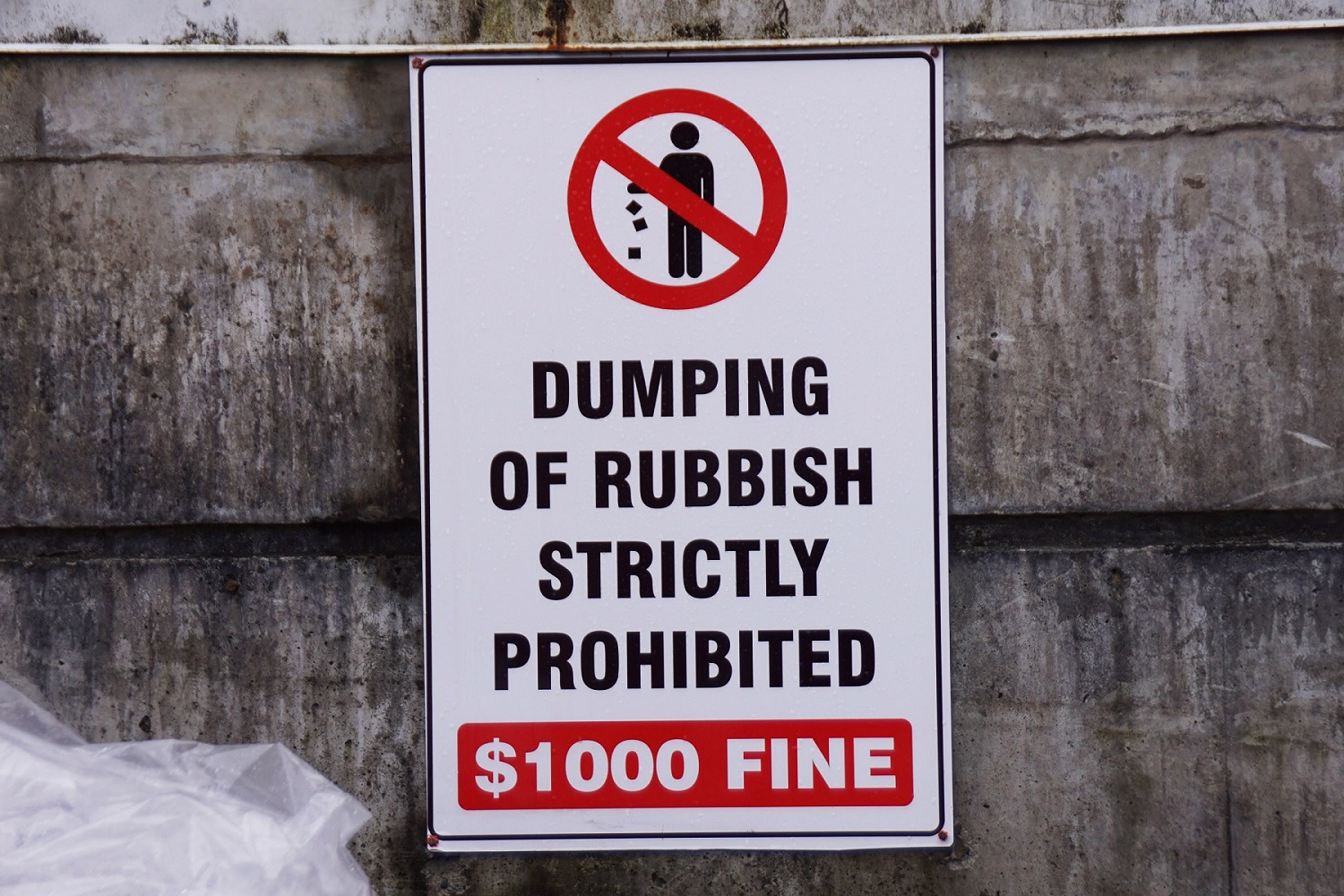 All safety signs are classified according to their purpose, type and location:
The main purpose of these signs.
Warning of danger.
Indication of the commission of certain actions. Safety signs may be permissive or prohibitive.
Content of important information. The signs can report objects that pose a danger to human life and health.
Design requirements
Pictures and inscriptions are often applied to a yellow or white signal background. Edging is needed to attract attention.
The requirements that apply to the safety signs related to prohibiting certain actions:
Red colour refers to signal shades. It should be used on a sign area of 35% or more.
There should be a strip that runs across the sign at an angle of 45 degrees. It's slope should be left down. The integrity of the strip should not violate the inscription.
The graphic image should be with clear lines and shapes.
You can use safety signs, which are prohibited, with an explanatory inscription. Such an inscription should be placed in the central part of these signs. In this case, the strip does not need to be applied.
The colour of the inscription can be black or red.
The requirements for signs warning that there is a danger ahead indicate increased attention:
Fifty percent is a yellow signal colour and it allows you to better attract people's attention.
The graphic image is executed in black.
The signs should be edged in white or yellow.
The requirements that apply to safety sign indicating the performance of certain actions in order to prevent the development of a dangerous situation:
Signal blue is used on an area of 50% or more.
The graphic image is executed in white.
The requirements that apply to safety signs, indicating how and where are the fire safety equipment, and their constituent elements:
Red signal colour is used on an area of 50% or more.
The graphic image is executed in white.
It is possible to put an inscription that will be explanatory. It can be applied only in white on red.
If signs relate to fire safety signs and have the shape of a rectangle, then on the left of them, a graphic is indicating some equipment, and on the right – an inscription.
Requirements for signs used in evacuation or for medical, sanitary purposes:
Typically, a graphic image indicates the correct direction during evacuation. On it, you can understand where they will help victims in an emergency. Such signs contain important information that often saves people.
Green signal colour is used on the area of 50% and above.
The explanatory inscription, as well as the graphic image, is executed in white.
Requirements for sign safety indicating permission, containing an inscription or important information:
Blue signal colour is applied on an area of 50% or more.
Graphics and explanatory inscription are made in white.
There are basic and additional safety signs. Additional types are applied only when it is necessary to clarify or explain the operation of the main signs. Also, their use is permissible to enhance the action of the main characters or they can be used as merely an addition to the main characters.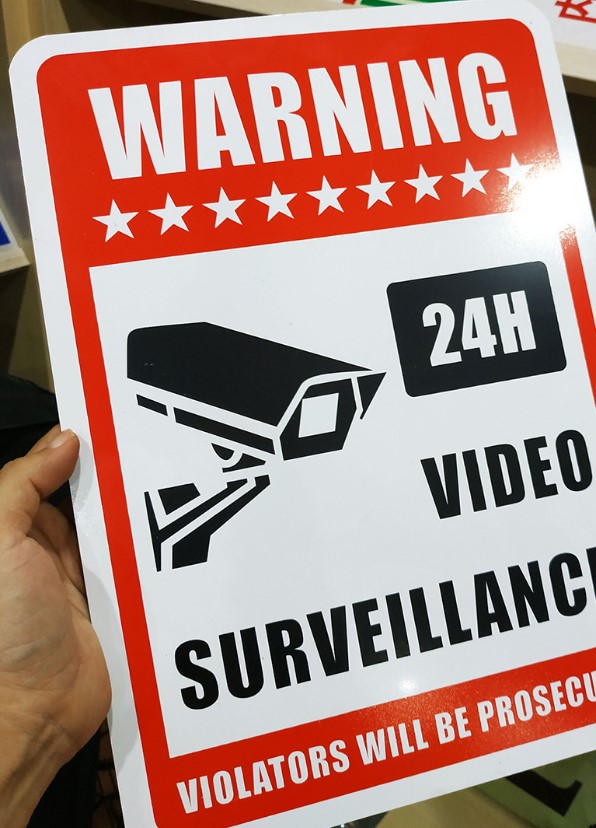 Additional marks are subject to the requirement that determines their placement. Besides:
They are set so that they are below the main safety signs or must be on the right or left side of the main sign.
They should be made in the shape of a rectangle.
The primary colour of the extra characters is the colour in which the primary character is made, but white can be selected. Edging – in white or yellow.
Additional signs can be made in white or yellow without a frame.
The explanatory inscription is executed in black (for white, yellow Safety signs), as well as in white if the sign has a red, blue or green design.
You can increase the height if you want to put more lines of information in the form of an explanatory inscription.
Graphics requirements
Signages for safety should be as informative as possible. To create it, thematic symbols are used. They can, if necessary, be supplemented by additional details that indicate a hazard. Details complement the main image, then the scope of signs expands. Graphics should be made in simple, understandable symbols and indicate the features of some object, a dangerous factor, etc. Clarifying details that are not needed to understand the meaning of the safety signs image are not allowed.
Graphic images should be such that a person can quickly and accurately understand their meaning. To ensure this, you must adhere to the following rules:
The image indicating a certain value should be in a single copy, since, if there are several, this will lead to confusion.
If there is a difference in semantic meanings, then the characters in their features should not be similar.
Symbols should not lead to a violation of the normal proportions of the image.
It is advisable to use a contour image if it is necessary to depict an object or a hazard factor.
No need to use copyright images, logos or trademarks.
The colour of the symbol image must be chosen from those specified in the requirements for the manufacture of industrial signages and other signs.
You cannot portray blood.
If an image of a person is used or there is an image of several parts of the human body, it is necessary to mark that part of the body that, if the information contained on the sign is neglected, will be harmed.
Requirements for explanatory inscriptions:
The inscription must be in English. If signs of health and safety and other signs need to be installed where speakers of other languages will see it, it is possible to supplement the English phrase with an inscription made in another language.
What labels can I indicate on industrial safety signs? It depends on the rules and requirements that are established in a particular industry.
Warning Safety signs
The signs, which warn of something or prohibit something, are used to attract attention at industrial facilities or in public places, as well as where you should warn about a possible danger. They must indicate the danger so that it can be avoided, and warn about the consequences that may arise if you do not pay attention to the contents of the sign.
Images on signs help achieve a specific goal, which allows them to be divided into categories:
Safety signs that belong to the category of prescribing (15 characters) – as a rule, they recommend performing one or another action:
Prohibiting (23 characters) – containing a categorical prohibition of any action or intent,
Warning (29 characters) – inform about a possible or potential danger,
Fire safety (12 graphic images) – indicate important points in the event of an emergency fire hazard,
Medical and sanitary appointments and evacuation (25 evacuations and 6 sanitary), and
guidance (3 images) – inform about the place intended for food and smoking, as well as the source of drinking water.
For example, the following prescriptive signs are assigned to statutory safety signs:
for the protection of the organs of vision (recommended work with glasses),
on protection against possible mechanical head injuries (work in a helmet or helmet),
on the protection of hearing organs from excessive noise (work in special headphones),
respiratory protection (work in respirators is recommended, etc.),
to protect the legs from chemical and other aggressive agents (work in special boots),
on protecting hands from aggressive and harmful substances in the workplace (work in specially designed gloves,
on an individual measure of body protection (work in overalls),
face protection (work in a helmet or shield, for example, for welding),
about working with a seat belt,
recommended passage above an elevated structure, and
about turning off some mechanisms before starting work.
Safety signs in the workplace
A separate category can be considered safety signages in the workplace. They help ensure safety for people who will work in difficult conditions. Such signs are often found in factories, factories, and other manufacturing enterprises. As a rule, their placement is a requirement that must be fulfilled without fail. After all, the life and health of people depends on the presence of such signs.
Types of Safety signs
The signs that do not shine should be used in normal lighting. Such lighting can be of natural origin – there is enough sunlight to understand what is indicated on the sign. Or it can be artificial lighting – enough light generated by electrical appliances. If there is insufficient lighting, then it will be difficult for people to understand what signs indicate. They may not even see what is depicted on them.
Accordingly, the risk of developing a dangerous situation increases. In such cases, you need to use signs that light up.
Glowing signs have a special coating. Such a coating, when light hits it, begins to reflect it. So, if the light comes from the side of the one who should see the sign, then the sign is visible better than those objects that surround it. Often, luminous safety sign construction can be seen in areas where repairs are underway, work is being done to eliminate accidents, rescue is being carried out, and other work is being carried out in the field of construction of various facilities and roads. Such signs are installed in mines, as well as in tunnels and in other places where it is dark. Safety signs, which can glow, help reduce the risk to drivers of vehicles in areas where some work is being done.
There are safety signs that begin to glow if the lighting becomes insufficient to understand what is shown on them. These signs are made of a special material with a photoluminescence effect. These signs emit a glow that contributes to a clear understanding of what they want to warn about or what does not need to be done in a particular area. If the lighting becomes normal, then they are perceived in the same way as normal Safety signs.
Safety signs Vancouver – prices
Prices for these products depend on several parameters. The main influencing factor should be considered the size of the plates.
Estimated cost by size:
5''x7 '' — about $ 5
7''x10 '' — about $ 7
10''x14 '' — about $ 10
12''x18 '' — about $ 18
18''x24 '' — about $ 27
24''x36 '' — about $ 62
36''48 '' — about $ 133
The final price will be influenced by the features of the applied information and pictures, as well as the type of materials that will be used in the production process. The quantity of products ordered also affects the cost. For example, if you order not 4 safety signs, but 10-20, then their price will be more favourable.
We suggest using our services for the manufacture of safety workplace signs and other signs if you want to save. With us, you will order products 25% cheaper than our competitors.
Turning to Quarter Cheaper Signs, you can order different advertising designs:
Free and fast safety signs quotation
We will give you an instant price quote for your safety signs!
Call now 778 697 2169! Remember – we will beat any prices!
Free safety signs design
We will create a bright and catchy eye design for your safety signs for free!
Free safety signs delivery
When you are ordering any type of safety signs from our company, we do free delivery by regions: Coquitlam, Port Coquitlam, Port Moody, New Westminster, Burnaby, Pitt Meadows, Maple Ridge!