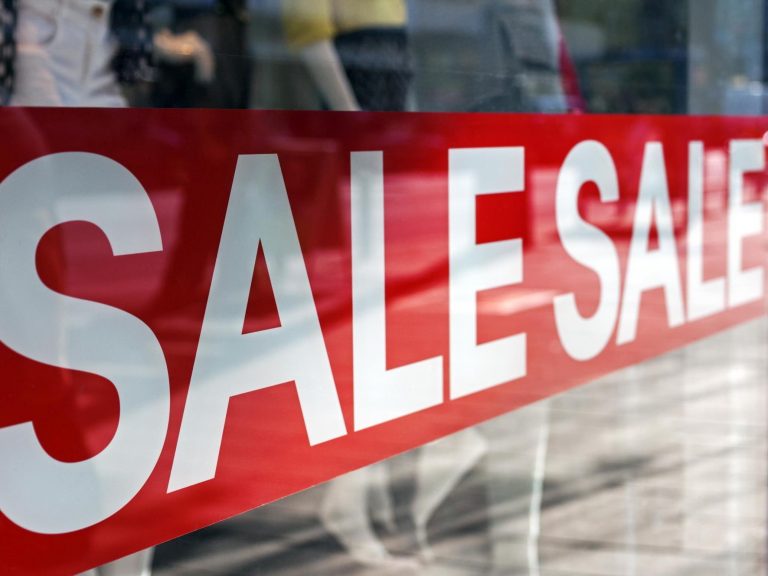 Window Decals: Advertising on windows and their advantages
Everyone has long known that advertising is the engine of trade! And as they say, "In war, all means are good." That is why, today you can meet various types of outdoor and indoor advertising. Advertising is also good and effective if it is placed right in front of consumers. For example, advertising on the sidewalk, facade, on doors and windows, on display cases. Today, advertising on the windows of boutiques and shops is very common. This is the most win-win and the most inexpensive option for advertising. It is enough to order the sticker and stick it on the surface of the glass.
The benefits of window advertising include:
– Profitability and ease of installation. Decorative and simple stickers in the form of an inscription can be ordered at any agency and in any quantity. Adding these stickers is very simple and can be done in seconds. If there is a need to replace the stickers, then the old ones can easily be removed.
– Universality of placement. Advertising stickers can be glued both inside the window and on the outside. The main thing is that the advertisement is clearly visible to the potential buyer. In order to stick an advertisement, there is no need to coordinate with various organizations if their windows are on display. If the showcase is not yours, just talk with the owner and agree with him personally.
– Information content and ease of rotation. On the windows, where there is a lot of free space, the advertisement contains the maximum information about the goods, about discounts and promotions, about new goods and brands. As the data is not relevant, they order another batch of updated stickers and paste them again. Despite the low costs, advertisers should not worry about the cost of printing stickers, because it all pays off as you sell all the products.
The most important advantage of window stickers is that they can last a very long time until the information is out of date. Due to the fact that the vinyl stickers are glued on the inside of the display case, they are not exposed to aggressive weather conditions. If the advertising stickers are glued qualitatively, then they are not afraid of rain, snow, or wind, and will not fade from excessive sunlight. When washing windows and display cases, vinyl stickers can be washed together, as the stickers are waterproof. When removing vinyl stickers from shop windows, special technology is used. If you just tear them away from the glass, you can spoil the glass itself and leave undisturbed traces in the window. It can rather be considered vandalism.
Window Decals: Shapes and sizes of vinyl stickers
Window stickers are made using plotter cutting, which have standard sizes from A0 to A6. If desired, an individual approach to each client is possible, and the size of the sticker is selected according to individual order. Shapes and sizes can be different, depending on the preferences and tastes of customers.
Window stickers can be of the following types
Advertising stickers on the windows, are multi-colored and opaque, the basis of which is vinyl film.
The surface of the labels can be glossy or matte. If there is not enough light in the room, the advertising sticker can be printed on a transparent film so that it is clearly visible. It will be difficult to see the text in this form, but the images look great on transparent film.
When you need a review of the space in front of the store, use a perforated film that has numerous small holes.
When advertising stickers are installed on the inner surface of a glass or a display case, specialists use special design paper, which has different colors with the effect of sparks, gloss, fluorescence. Today, the printing of advertising stickers in 3D printing is widespread. Any 3D images look very beautiful and spectacular.
On advertising stickers, the content of advertising should be as truthful and reliable as possible.
PVC vinyl stickers on plastic windows, on display cases, on glass and glass doors, this is the most effective and inexpensive way to attract potential buyers, in order to attract special attention, among so many competitors. Most importantly, any type of advertising should always be reliable. If a customer is disappointed once, then he will not go to this boutique anymore.
Stickers on windows and shop windows made of paper are very rarely used in outdoor advertising. The reason for this is that the paper is not resistant to external factors and weather conditions.
What are the advertising stickers on the windows?
Promotional stickers are very diverse in their choice. The following types can be attributed to them:
Volumetric stickers always look just fine, thanks to their large image sizes.
Paper stickers are the easiest, but we can't do without them. For example, when evaluating a product, product labels, and others.
Floor stickers, in most cases, are made in 3D format. They create a unique effect, and buyers passing by simply cannot do so without looking at the ads. Such advertising stickers serve as a kind of guide for potential buyers, directing them in the right direction.
Vinyl stickers are located everywhere. These are smooth and bright films that can tell you about discounts, about the product and about places with free Wi-Fi and others. The cost is very cheap, which allows you to change stickers more often.
Metal nameplates are massive metal plates, most often depicting the logo of the company.
Promotional stickers range from small sizes to huge dimensional paintings. Stickers contain information about discounts and bonuses.
Advertising stickers on glass, perform different functions. This can be a company logo, or product advertising, and so on. Advertising stickers are glued not only to the glass of the window, but also to the glass of the car. There are advertising stickers with a glow effect that can be perfectly seen and the dark.
Window Decals: What glue is used to make advertising stickers
Stickers are glued to the surface using different adhesives, which differ in composition. These include:
Permanent glue. It sticks so tightly that the sticker can hold for so long, and can hold tight and look like new. Glue this sticker at temperatures of 20-25 degrees C.
Semi-permanent glue. It is similar to the first glue option, but the stickiness is lower. But this does not mean that the glue is bad, on the contrary. It is very convenient when working with small advertising stickers.
Extra strong adhesive. Only its name speaks for itself. This type of glue is the most expensive at a cost.
Adhesive wash off with water. This glue is suitable for labels on glass bottles, when used repeatedly. If you put the bottle in hot water at a temperature of 65 degrees C, the label itself will separate from the product.
Frost-resistant stickers. In the cold, not a single glue will stick, since in extreme cold the glue loses all of its adhesive properties. This is a special glue that is designed for sticking especially in the cold and on packages of frozen foods.
Glue with weak stickiness. It can be re-glued from one place to another, a large number of times. After peeling, it leaves no residue, can be easily and quickly removed from the surface.
Removable stickers. This glue combines the three best qualities: it glues perfectly, can be easily removed and does not leave any marks on the surface.
Materials for advertising stickers are paper and polymer. The choice of material depends on the surface of the display case, and on the wishes of the client.
Ways to print advertising stickers:
traditional offset printing,
offset printing on non-absorbent materials,
offset printing with UV curing,
screen printing, and
digital printing.
What you need to do to install window stickers
1. It is necessary to perform a complete surface cleaning.
The surface must be completely cleaned so that the stickers on the windows hold better and do not fall off over time. To do this, wipe the surface. As substances for cleaning, you can use a cleaner designed for glasses. Means in which ammonia or its derivatives are not suitable will not work. In the decals window, air bubbles are depicted, which will adversely affect the beauty of the executed advertising decor.
2. You will need a gluing solution.
If you want to add window stickers, then you can use water in which a little soap is diluted. It is better to use a container equipped with a spray source of one liter. Be careful with the addition of soap. Only 1-2 drops are enough for window stickers to be firmly glued. If not, you may get the opposite effect.
Window labels affect the condition of the water. As a result of its application, the graphic image can be accurately glued.
In addition, it is necessary to use a tool that will help to evenly apply the solution with soap. For example, an old bank card. Or you can buy a special device in the store of household goods.
3. Glue using tape.
Window stickers must be secured using adhesive tape. The glued image can be easily removed without damage. After attaching the upper part, it is necessary to check whether it is glued evenly or not. You may need the help of a second person. For a more even fixation, it is better to use the building level.
4. Remove the protective undercoat.
After the image is fixed at the top, make sure that the adhesive surface does not come in contact with glass. Avoid contact of hands with an adhesive surface.
5. Glue the graphic image.
After removing the protective layer, it is necessary to apply a solution of soap and water to the glass at the place of gluing. Then carefully glue the window stickers to the glass. Perform bonding steps from top to bottom. After gluing, you need to use a tool that will help smooth the image. This should be done as carefully as possible. As a result of all the steps, you get a sticker image without wrinkles.
6. Remove the previously fixed tape.
Once full smoothing is completed, you can remove the previously fixed tape.
When performing all of the above actions, it turns out that the stickers on the windows are beautifully and evenly glued. The window will be transformed and will become an advertising medium.
Manufacturing decals for windows stores in Vancouver
Our company offers signage manufacturing services at the best price in Vancouver Metro. Do you want to order inexpensive window decals? We will fulfill your order in the best possible way!
We make decals for windows from vinyl film by plotter cutting, with the subsequent application of a fully finished application on a self-adhesive base. Japanese Roland equipment ensures perfect window sticker printing and compatibility of individual elements, allowing us to satisfy all customer requirements.
Free and fast window decals quotation
We will give you an instant price quote for your window decals!
Call now 778 697 2169! Remember – we will beat any prices!
Free window decals design
We will create a bright and catchy eye design for your window decals for free!
Free window decals delivery
When you are ordering any type of window decals from our company, we do free delivery by regions: Coquitlam, Port Coquitlam, Port Moody, New Westminster, Burnaby, Pitt Meadows, Maple Ridge!