Vinyl lettering – cheaper than anywhere else!
Do you want to save up to 25% when ordering letters from vinyl?
We produce cheap but quality vinyl letters. With Quarter Cheaper Signs, you can save up to a quarter of average market Metro Vancouver prices!
Vinyl Lettering: what is it?
Vinyl Lettering is a transparent sticker that can attach to almost any surface. As a rule, it contains the logo and name of the company if it is an advertising product. For home use, custom vinyl lettering is also available. These stickers may contain any information or pictures.
Nowadays, few people are surprised by typical interiors of a house, office, restaurant or shop. In the modern world, various innovations and original elements are increasingly being used. These include words, numbers, and letters made of vinyl. If you decide to order vinyl lettering stickers according to your own sketch, then our online resource is what you need. Choose a font, size and color of the letters, place an order, and we will be happy to produce it on time.
Who needs this?
Vinyl letters are an unusual way to decorate the rooms of your house, shop, office, or restaurant. You can create phrases or whole sentences that can serve as a motivator for you to achieve goals or perform certain actions. Such decorative products can also contain advertising information.
Window lettering can often be seen on the glass windows of a business. Often the inscriptions on the doors or windows do not contain an advertising inscription, but information that is important for customers. For example, this may be the operating hours of a cafe, restaurant, store, etc. You can make a sign with the mode of operation, but often business owners can not use the service for the manufacture of signboards due to the lack of sufficient space for its location.
In addition to advertising purposes, many people use wall letter decals to decorate the interiors of their apartments and houses. The reasons for using wall letter decals may be different. For example, if you need to hold some sort of festive event or make something pleasant for a loved one. Vinyl letters are often used by organizers of weddings, parties, and other private holidays. This is a cheaper way to decorate the interiors of premises where a festive event is organized.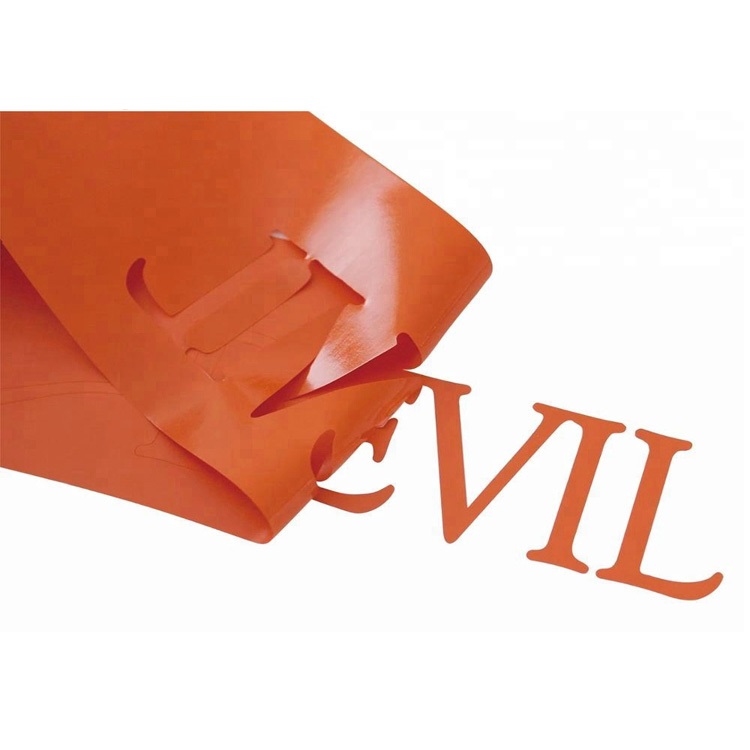 Vinyl lettering near me: Scopes of application
Vinyl lettering is ideal for shop signs on windows and direct application to shop windows. You can also include the name of your store or its slogan.
Home interiors: You can use vinyl cut lettering to make the interior of your home more unique. You could put an unusual inscription in the living room or in the hallway, stick the letters in a chaotic order in the bathroom or put your initials or last name on the bedroom wall.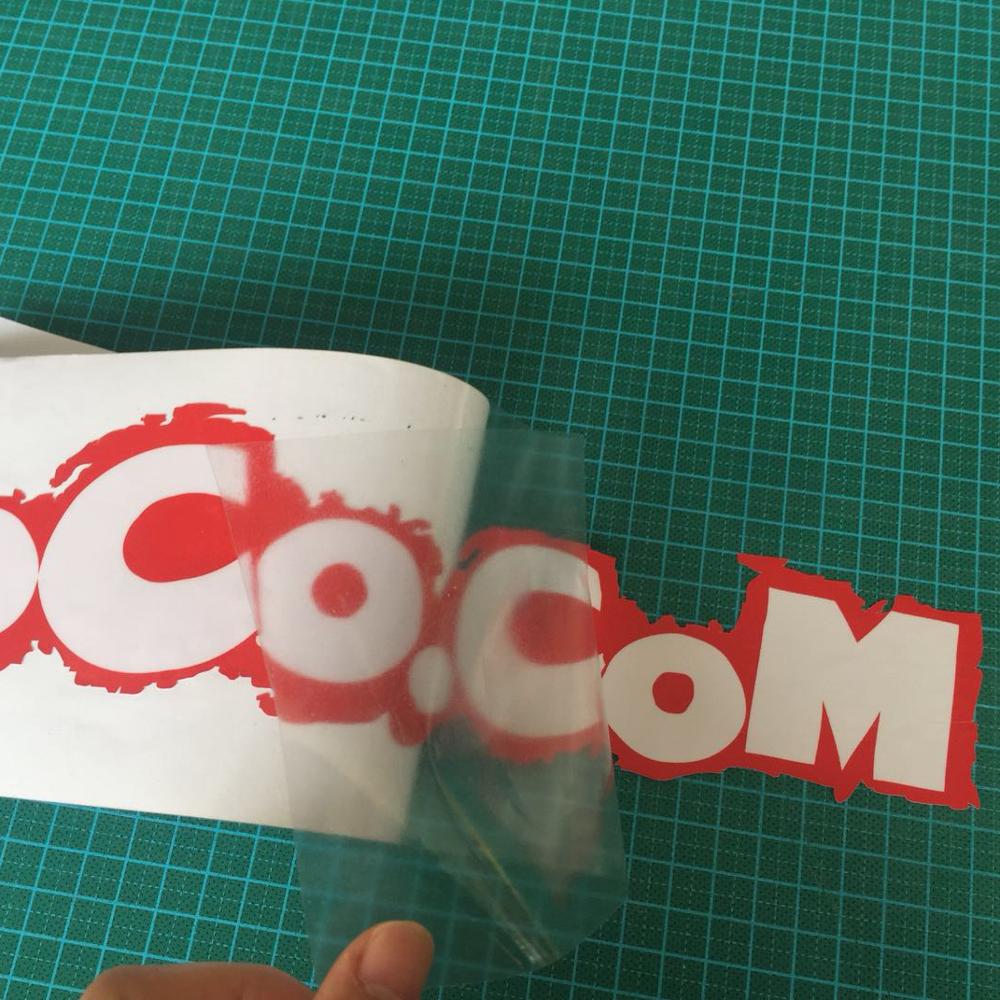 Childrens' rooms: If you have a small child, you can decorate the walls of their room with letters so they can learn the alphabet faster.
The interior of office spaces: Offices also often create vinyl signs for a certain period, and then get rid of them (if these inscriptions are no longer necessary).
Glass and car bodies: For newlyweds who go on a trip by car, we suggest placing the inscription "Just Married" on the rear window or bumper of the car. For small companies and individual entrepreneurs, a personal car can become an additional advertising tool if you provide details of your services and a contact phone number.
Vinyl letter decals: benefits
Words made of vinyl are quick and easy to apply to a wall, and can also be removed with ease. It is this advantage that led to the fact that these products are used for advertising purposes. It is not necessary to perform any work in order to put an advertising inscription on the same glass, for example, to apply advertising with paint. No need to wait for the work to be completed. No need to call in craftsmen to perform complex work. This is an additional saving. If necessary, you can always remove the same wall lettering or inscription on the glass, and again, you don't need to spend money on calling any specialists, all of the work can be done yourself!
But these are not all the advantages of this element of decor.
The main advantages of vinyl letters are as follows:
High advertising effectiveness.
If these products are used for advertising purposes, they give the expected effect. For example, if the inscription is located at the eye level of the client, you can guarantee that it will be noticed. The same can be said of the large inscription. In addition, vinyl products can be used in combination with other advertising elements, this, in turn, allows you to increase the marketing effect and further save on the manufacture of advertising.
They are durable and resistant to various environmental influences.
This feature is provided due to the material used. Of course, you only need to use high-quality vinyl film in any case, including the manufacture of vinyl lettering for signs. Printing on its surface should be carried out with resistant ink. High-quality vinyl is able to withstand changes in external temperatures. It can be used both outdoors and indoors. The adhesive base of high-quality vinyl is characterized by maximum resistance to fixation to the surface.
Letters and inscriptions look rather unusual.
This effect is observed in each case of using such products, regardless of whether it is large or small vinyl lettering. They seemingly become part of the surface, complimenting its design. In addition, vinyl letters and numbers can have a very different design. You can choose any design option that you like and is suitable, for example, for the design of the premises where your business is located. A variety of colours, sizes — all this is available at a low cost
Vinyl letters are a modern way to decorate a room.
If you want to use such products to decorate interiors, then you can quickly and fashionably transform any room. As we have already noticed, this can be not only rooms in your apartment, house. Any other premises can be decorated with their use. You can order large vinyl letters or another size, depending on the size of the surface that you want to transform.
They do not spoil the surface on which they were attached (with the exception of wallpaper).
Accordingly, you do not have to spend extra money on repairs after removing vinyl products. Why not mount them on the wallpaper? Most wallpapers are made of paper. On vinyl products on the back there is an adhesive layer. It is quickly and firmly fixed to paper. It is almost impossible to remove vinyl from paper wallpaper without damaging it. On the other hand, if the wallpaper can be washed, then their surface usually has a film layer. And in this case, vinyl does not harm the wallpaper.
This is one of the most important benefits. Products made of vinyl film are cost-effective for the owner of any business. The greatest savings are observed when the content of advertising or some important information has to be periodically changed. In this case, it's completely unprofitable to order large banners. They can be used for various events, but you do not need to carry out any global work to change the appearance of the room. It is enough to use, for example, vinyl lettering for walls, and after the event they are removed.
Environmental benefits of the product must be added to the benefits. It should be noted that some paints release harmful substances into the air. Such an unpleasant feature is observed in paints that are applied to surfaces under high pressure. Vinyl labels do not emit harmful substances. They do not carry any health risks.
High accuracy of graphic elements is an additional advantage. Vinyl letter decals is a product that is characterized by evenness, clarity of letters, numbers. If you take the same paint, it will take a lot of skill to beautifully write something on the same glass. Printing on vinyl eliminates any defects in graphic elements.
Another advantage is space saving. Not all business owners have enough space to place, for example, large banners. This product allows you to use the available surfaces for advertising: door, window, wall, etc. Vinyl labels can be placed even in very small rooms.
Using vinyl lettering for cars is easy to create mobile advertising. Vinyl stickers can be mounted on a car body. They can be located on any particular part of it, or can be used to decorate the entire surface of the body. Since the car does not stand still, but constantly moves, the advertisement becomes mobile. Where the car is at a particular point in time, there it advertises your business. Moreover, this advertisement is unobtrusive. Often, they are likely to consider the inscriptions that are applied to standing or passing cars. To guarantee this effect, we recommend that you carefully consider the design of the stickers. It is necessary to try to make it as attractive as possible, able to gain interest in its originality.
Vinyl letters for glass and walls: FAQ
Our customers often ask different questions. We will answer the most popular of them.
Question: What kind of vinyl film is used for production?
Answer: 1. We use high-quality film. The options we choose are firmly attached, do not frown, subject to the rules of attachment. 2. You can choose glossy or matte vinyl. The degree of resistance during fastening is exactly the same for them. The difference lies only in their appearance. Glossy vinyl glitters, matte vinyl does not glisten.
Question: Is there a difference in the price of matte and glossy vinyl?
Answer: The price may be different. But the difference is not too big. The main influence on the cost of products is not provided by the price of the film, but by the size of the inscription and the features of its design.
Question: Can the inscriptions be very bright?
Answer: Of course, yes. Moreover, the brightness may depend not only on the type of film. It is important to choose the right colour scheme, to use ink saturated in colour.
Question: How long does it take to apply custom vinyl lettering for walls or windows?
Answer: Depending on the size, vinyl labels can be applied quickly or take a little longer. Larger products require more work. It can take 1-2 hours to mount them. But you can remove small or large labels in just a few minutes. You can use a hot hair dryer for removal.
Question: How long can I use the same inscription?
Answer: If this is a high-quality material with a resistant adhesive base, and the inscription is printed using resistant ink, then you can use the product for several years. Typically, the labels are replaced with others to make an update. For any business, it is important to make updates frequently to constantly attract the attention of customers. What should be kept in mind? If the inscription is removed, it cannot be reused. Original properties are lost during the removal process.
Question: I want to order vinyl window lettering in a custom design, can you do it?
Answer: Of course, yes. We make vinyl inscriptions with different design features.
Custom lettering decals: price
Question: How much do vinyl film labels cost?
The price, as we noted above, may be different due to different sizes and designs. It can be vinyl letters for outdoor signs or for interior interiors. We make labels for different purposes. Prices for simple, small design labels start at around $ 10. The larger the inscription and the more design features it has, the more expensive it will cost. In addition, the price is affected by the number of items ordered. The more products you order, the less money you will spend per 1 product.
Would you like to order vinyl labels at a better price? We have a system of discounts. Turning to us, you can order the products you need cheaper than our competitors, 25%!
Turning to Quarter Cheaper Signs, you can order different advertising designs:
Free and fast vinyl lettering quotation
We will give you an instant price quote for your vinyl lettering!
Call now 778 697 2169! Remember – we will beat any prices!
Free vinyl lettering design
We will create a bright and catchy eye design for your vinyl lettering for free!
Free vinyl lettering delivery
When you are ordering any type of vinyl lettering from our company, we do free delivery by regions: Coquitlam, Port Coquitlam, Port Moody, New Westminster, Burnaby, Pitt Meadows, Maple Ridge!