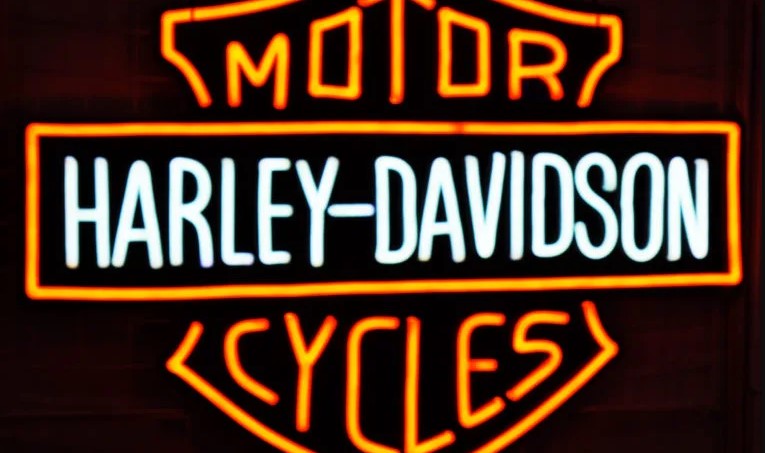 LED Signs – cheaper than anywhere else!
Do you want to save up to 25% when ordering a LED sign board?
We produce cheap but quality LED signs. With Quarter Cheaper Signs, you can save up to a quarter of average market Metro Vancouver prices!
Statistics confirm that seven out of ten buyers make a purchasing decision after encountering an advertisement. A LED billboard sign can be an effective means of attracting customers, especially if it is noticeable around the clock.
Signs with backlighting give an effect that's much more impactful than regular advertising signs. In the dark, they have no equal in their effectiveness. In the winter months, led letters or other lighting constructions advertise a business all the time when it is dark outside. Luminous products instantly attract the attention of potential customers. The brightness of the light flux and the right colors in this case play an important role. This applies not only to the LED scrolling display board, but to other illuminated signs aswell. The goal is achieved — to inform as many people as possible. As a result of the influence of such advertising, most of those who see it become customers of the advertised business.
Tasks of light advertising
Image – emphasize brand recognition.
Navigation – orient potential consumers in the right direction.
Information – provide information about the product and the company.
The most impressive light advertising modules are created using LED backlighting. The brightness of high-quality LEDs is literally striking, and they are unaffected by fog or cloudy weather.
Standing out against competitors is one of the sure-fire ways to draw attention to your product or service. LED word light provides the visual surge that makes a potential consumer turn around and take a closer look. LED monitors, luminous displays and running lines are all carriers of information that will be deposited in the subconscious mind and prompt buyers into action at the right time.
LED menu boards are in demand in various business areas. SPA, salons, shopping and entertainment centers, boutiques, night clubs, gas stations, banks, pharmacies are not without small but very diligent LEDs working tirelessly everywhere.
What is an LED?
An LED (light-emitting diode) is a semiconductor device that emits light when an electric current is passed through it in the forward direction. Until 1968, LEDs were terribly expensive; just one cost $200. In the 1990s, three Japanese researchers managed to invent a cheap light-emitting diode and won a Nobel Prize for it. It was then that the era of mass practical application of LEDs began.
Advantages of LED
Brightness: 146 lumens per watt.
Compact sizes allowing for a variety of even, miniature installations.
Durability of 34 years with operation 8 hours a day or 11 years with continuous glow (no filament and glass parts).
Invulnerability to on / off processes, where these standard actions adversely affect incandescent and discharge lamps.
Turn on immediately, unlike fluorescent lamps, flashing up in a few minutes.
Safety: Do not heat up when lit. Receiving only 12 volts, it cannot cause a fire when shorted, unlike incandescent, fluorescent, and neon light
Low power consumption, 10 – 15 watts, while neon LED consume from 50 watts.
Uninterrupted operation at low and high temperatures.
Environmentally friendly, unlike fluorescent lamps (does not include mercury and phosphorus).
Low price.
The LED is very reliable ad is virtually unbreakable even after a fall. It does not burn out due to power surges and moisture has no effect, so there will be no short circuit if water gets on the LED. True, the wires must be protected from water anyway.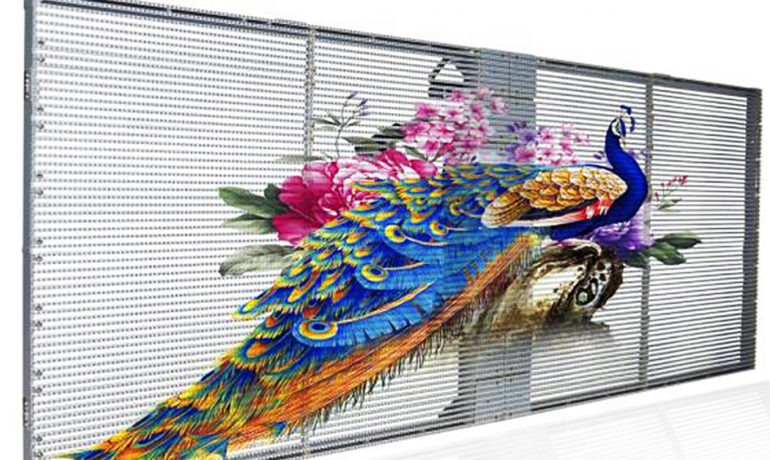 LED signs are unpretentious. Service after installation can be reduced to replacing the LEDs, but this point does not come until after several years of operation. Another important plus is that if one LED in the advertising module suddenly stops working, "the squad does not notice the loss of a fighter," and the sign or light box will shine as if nothing had happened.
RGB clusters and management controllers
An LED cluster is a system of LEDs working together under a controller and works as a "single organism." Due to the use of LEDs in the RGB cluster (R – red, G – green and B – blue), various lighting effects occur. You can smoothly change color, arrange a "run of lights" and do various other tricks that cannot be performed by neon tubes or fluorescent lamps.
LED Signs
Technology using LEDs is used today in the production of various products, not only in the manufacture of LED acrylic signs or luminous signs from other materials. There are lot of different products, including interior and street lamps. The widespread use of such technology indicates its popularity. With the help of LED lights, various rooms can be effectively illuminated. This light is emitted by modern energy-saving traffic lights. LEDs are also used in the manufacture of car headlights. It is quite obvious why they began to be used in the manufacture of LED open signs. These products have become a popular method for outdoor advertising. Luminous advertising structures serve as architectural decoration, much like other products that adorn facades, trees, boulevards, etc.
Types of LED signs:
LED light boxes (light boxes).
LED light panels: frame light, acrylic light.
LED light channel letters.
A LED message board.
LED Light box
Inside the box there are LEDs; on the front, there is a poster under acrylic milk glass or an image on banner fabric (for especially large light boxes). The standard dimensions of the light box depend on the unified poster format: 180 x 120 cm, 150 x 70 cm, 120 x 90 cm, 60 x 60 cm. The size of the LED light box determines the thickness of the acrylic glass used: from 3 to 5 mm. Light boxes can be single and double-sided. A double-sided LED sign box is used for the largest city lights formats or a design in the form of a "flag" attached to a wall perpendicularly.
LED Frame light
This is a very thin (35 mm thick) one-sided or two-sided acrylic panel with frontal illumination, framed by an aluminum profile with built-in LEDs. A click-profile system makes it possible to quickly change the poster.
Acrylight
Acrylic LED sign board is a light panel made of transparent acrylic, on which the text or image is engraved. It is highlighted from the end by an LED strip mounted in an aluminum profile: from above, from below, on two sides, or on all four. The frameless system distinguishes acrylic from frame light and creates a feeling of weightlessness.
At the ends and contours of the engraving, the impression of an iridescent "neon" glow appears. You can change the color and rhythm of lighting with the controller and create a dynamic action on the panel.
LED Light channel letters
LED backlighting allows you to create innovative varieties of letters with changing lighting effects. The text can flash, turn on and off, and change color sharply or gradually. Such a "performance" attracts much more attention than static advertising.
LED Ticker
The text is displayed on an electronic LED letter board. Words move and phrases become sentences that can be read by observers. Changing letters are fascinating, but more impressive effects exist like using simple graphics, or an unusually unfolding inscription.
Where is the LED creeping line applied?
A running line is placed on the facade. However, this is not a static sign as it contains changing information like promotions, new items, and bonus events.
Such a board can be inside, and on public transport. Common information recorded on a scoreboard with a running line include the exact time, air temperature, name of the next stop, schedule of arrival of transport. On the street, the information board maintains a temperature range from -40°C to -40°C. The effects of a running line include:
text movement down, up, to the side,
dynamic font change,
resizing letters,
dashed or dotted letters,
speed adjustment,
curtains and pauses, and
Added graphics.
Creeping line control
Management occurs in various ways, but each can easily be mastered by the customer:
Through a local network that is connected to another similar device.
From the IBM keyboard.
Via a PC connected to a USB port with an appropriate device.
Via the Bluetooth Cellular Channel.
The undeniable advantage of the running line is that there is no need to spend money on printing. Why print material that will soon lose relevance? It's enough just to change the information on the sign.
Adaptation to exterior residences
When the LED signs display is used in outdoor advertising, measures are taken against the negative effects of atmospheric phenomena. For this purpose, cases protecting against dust and moisture, gluing of printed circuit boards, thermal insulation and ventilation are used. Another difficult phenomenon is the sun's rays, which reduce the contrast by illuminating the characters. Use of the brightest LEDs helps with this.
Are LED signs worth it?
In addition to the commercial component, LED advertising is beneficial in terms of cost savings. The energy consumption of a medium sized LED sign is 0.1 kW / h. This will amount to 72 kW per month – the same amount is consumed in one day by a neon LED sign that consumes 3 kW / h. In a month, energy consumption will reach 2160 kW, and is about $100.
The content of the LED sign costs about $3 per month. Because of this, many owners of obsolete neon and luminescent signs resort to modernizing their advertising to an LED analogue. The durability of LEDs is a guarantee that investment in advertising will more than pay off.
Innovation of LED digital signage
As everyone knows, only a well-thought-out advertising campaign will convey to the consumer information about the product or service and make the brand recognizable. LED advertising is the same associative anchor thrown into the memory of a potential consumer.
The popularity of LEDs is growing rapidly among customers of signboards, light boxes, three-dimensional letters, and window dressing. Custom Indoor LED signs occupy a huge segment of the market and thereby crowd out neon advertising and neon lighting. There are reasons for this! One of the main reasons, of course, is the service life as LEDs can last up to 12 years under favorable conditions. Further, a brighter, monophonic glow inevitably sets off LED signs against the background of an abundance of outdoor advertising. The price should also be emphasized – in recent years there have been practically no significant differences in the price of LEDs and custom LED neon signs! Also, low power consumption is important in the case (especially in shopping centers) when limited current power (consumption) is allocated for outdoor advertising.
Now we are actively offering our customers to switch to LED signs. Many customers themselves focus on this. Even with an inexperienced eye, you can see the difference between neon lights and LEDs.
LED letter lights: popular questions
Question: Illuminated signs are durable designs?
Answer: Yes, their service life is many years. At the same time, the durability of led word lights is provided not only by the technical features of LEDs. If we take neon designs for comparison, then they are very easy to damage. Neon tubes are easy to break. In turn, the materials used for LED backlighting are difficult to cause damage. This fact affects the duration of the advertising design with LED backlight.
Question: Is it easy to install, connect outdoor led signs?
Answer: For the initial connection, we recommend using the help of a specialist. This is lighting equipment, it requires certain knowledge. If you do not have such knowledge, it is better to attract a wizard who can install, connect an illuminated advertising design. In addition, he will be able to advise you on how to operate the luminous sign.
Question: Is it possible to adjust the brightness of the led letter sign?
Answer: Yes, of course. If necessary, there is always the opportunity to set the optimum brightness. The degree of brightness of the light flux is not just possible, but even needs to be adjusted. Since the effect that the LED advertising sign will have on attracting the attention of potential customers depends on this moment. If this is custom led signs indoor, then its degree of brightness will differ from the degree of brightness of the structure installed on the street.
Question: Is the scrolling led sign more efficient than a regular backlit sign?
Answer: This version of the advertising structure has an additional effect — the information periodically changes. Change of information, its blinking automatically attracts attention. A greater effect is observed in the dark, a person instantly notices a blinking sign with changing information.
LED neon lights: price
As you can see, outdoor led signs come in many forms. Accordingly, the price is different. The cost of such structures starts at about $ 150. The main factors that influence pricing are size and design features. Technical specifications also determine the cost of these signs. For example, a scrolling led display will cost more than a regular backlit sign that is simple in design.
The larger the sign in size, the more expensive it is. At the same time, design features determine the complexity of using LED technology. However, you can always save on ordering such advertising structures. We offer competitive prices for led bar signs and signs for other businesses. We have a discount system. We always try to make our customers more cost-effective offers than our competitors.
Turning to Quarter Cheaper Signs, you can order different advertising designs:
Free and fast LED signs quotation
We will give you an instant price quote for your LED signs!
Call now 778 697 2169! Remember – we will beat any prices!
Free LED signs design
We will create a bright and catchy eye design for your LED signs for free!
Free LED signs delivery
When you are ordering any type of custom LED signs from our company, we do free delivery by regions: Coquitlam, Port Coquitlam, Port Moody, New Westminster, Burnaby, Pitt Meadows, and Maple Ridge!