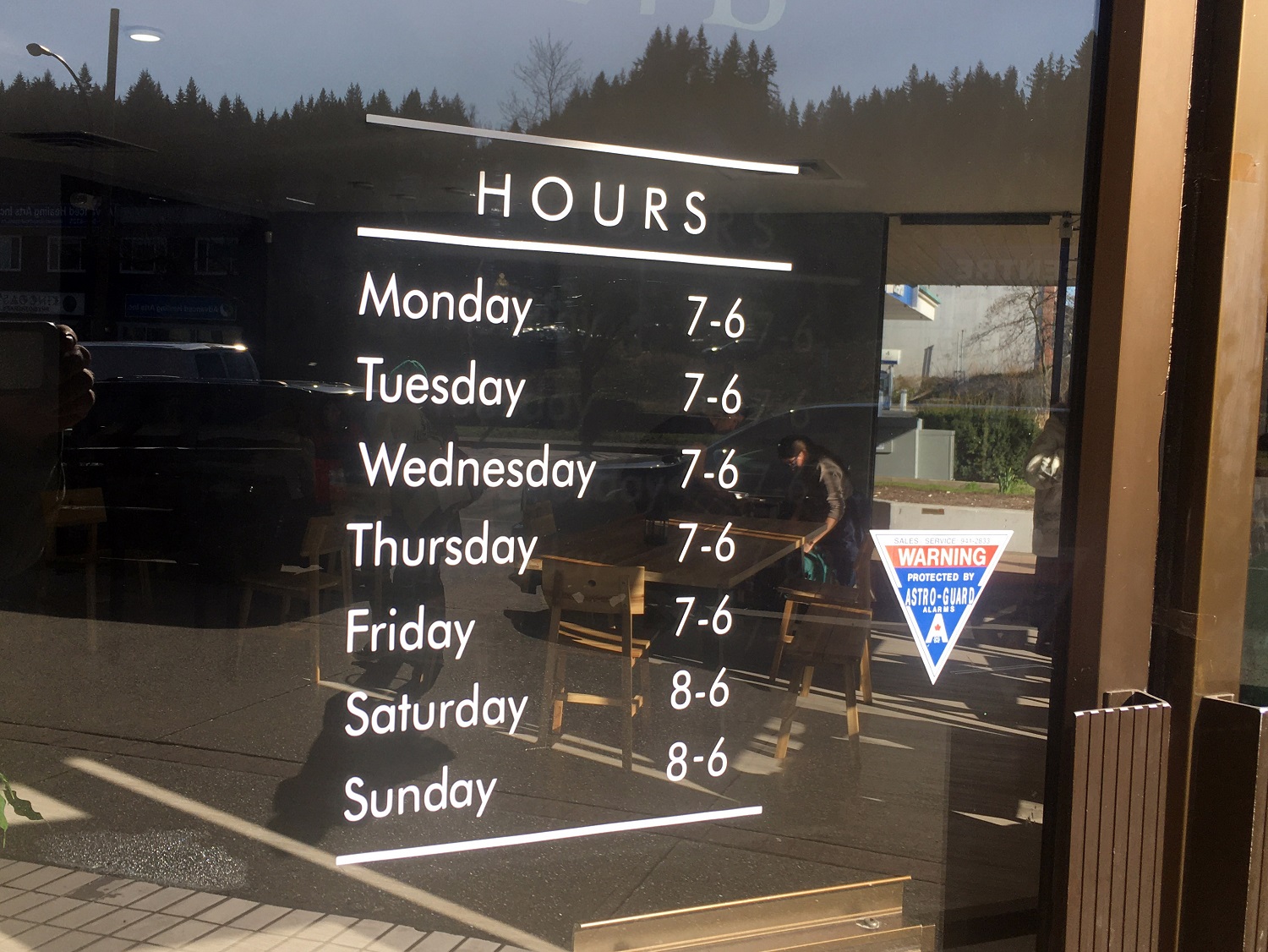 Vinyl decals – cheaper than anywhere else!
Do you want to save up to 25% when ordering decals?
We suggest to you cheap but quality custom vinyl stickers. With Quarter Cheaper Signs, you can save up to a quarter of average market Metro Vancouver prices!
How much does the production of vinyl stickers cost?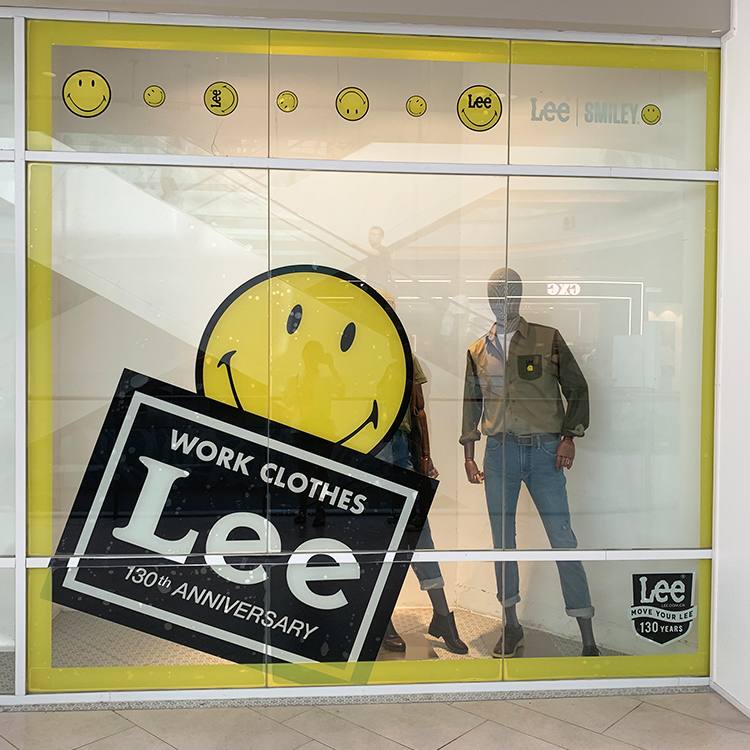 Custom vinyl decals printing is a fashion trend among motorists and motorcyclists, interior designers and advertisers. Bright colors, the ability to use a transparent background, plotter cutting, and even a fluorescent effect make designer vinyl a sought-after tool in decor. Interiors or car designs become truly original, because you are not limited in choosing a theme or a palette of stickers. Vinyl decals are glued instantly and look neat. They merge with the surface of a car, wall or glass, like paint, but are much cheaper than painting or airbrushing. Elastic vinyl products fit snugly even on surfaces with a bend – for example, to elements of a car or motorcycle. Perfectly wrapping vinyl around the lines provides a great design effect.
By engaging in the production of vinyl decals, we guarantee the high quality of these products. For the manufacture of vinyl stickers, we use abrasion resistant material. The glue base is durable, environmentally friendly, and safe. Peeling off the vinyl leaves no traces. Decals are printed on vinyl using modern equipment that accurately conveys the palette of colors for your layout. Many customers are surprised that we supply such high quality at budget prices for the manufacture of vinyl stickers. We also work fast! After you order vinyl decals, you will receive your order the next day. If necessary, we are ready to fulfill your order for priority delivery. Need urgent printing of vinyl decals, but at an affordable price? Contact us!
Making custom vinyl decals is an interesting solution for those who are looking for an original gift for a motorist. If you want to pleasantly surprise a car owner, order vinyl decals: the manufacture of these printing products is inexpensive, but the gift itself will delight. It can be intricate patterns, openwork, inscriptions, emoticons, or various images from dragons to butterflies. Knowing the tastes of your friend, colleague or relative, you can create an exclusive gift. Vinyl stickers can be ordered for the hood, wing, bodywork, or windshield. Auto vinyl is also printed for interior elements: front panel, glove compartment. Vinyl auto decals can be black and white or full color. We make stickers according to any layout!
A popular way to give a car individuality is to order vinyl decals. Auto decal is a popular designer trend. By attaching stickers to the body, wing or glass of the car, you will give it a spectacular look, originality, and personality, plus the production of vinyl stickers for cars is cheap for our printing house customers. Some motorists order auto vinyl from China but have to wait weeks to get stickers of standard design, only to find their design has been copied multiple times. There is a better alternative – the manufacture of vinyl stickers on cars, done to order. You can bring us your sticker model for a car on a flash drive or send an e-mail, and soon you will receive the finished product with a design to your taste.
Vinyl Decal – a stylish and cheap decoration for interior and exterior
Vinyl decals are both thin and durable: this allows them to merge with surfaces, simulating paint, and ensures durability. High-quality decals from this material do not fade in the sun for a long time, and don't lose their color in rain and snow. Given these properties, they can be safely placed on cars, motorcycles, buses, trams, as well as on the street side of shop windows and building facades. The surface on which the vinyl decals are placed can be washed. They are not only beautiful, but practical. Vinyl decals are an aesthetic decor for internal and external walls, windows, doors too. They can even be used to decorate floors. After the appearance of interior vinyl, designers almost forgot about screen painting walls and windows. It is much easier and cheaper to order vinyl decals, because the effect will not be worse, and can often be much better thanks to a thin colorful layer and printing accuracy. Cars on the streets have become brighter and more original thanks to auto vinyl. Use the capabilities of designer vinyl to order a bright, stylish, original design solution for an interior or your favorite car from us!
The main specialization of our sign shop is the design, printing and placement of vinyl decals inexpensively. We are not an advertising agency, which serves only as an intermediary between entrepreneurs and printers. We have our own production facilities equipped with the latest printing technology.
The basis of our production is the Japanese universal plotter machine Roland, with the same ease of ability to cut and print thousands of copies of advertising stickers to order and make a unique sticker of any size and shape. We manufacture decals to order from 1 piece, which is an important fact that helps us defeat competitors. We are well aware that a small store or cafe does not need multiple advertising decals; they need visual recognition in one place, here and now. This decal could quite possibly become that decisive factor that will help the company to stand on its own feet, attract a customer base, and expand. Come to us with new orders as a regular customer.
Order vinyl decals?
What is the advantage of manufacturing custom-made vinyl decals for small businesses? There are many pluses:
The cost of designing and printing vinyl decals is low, even if complex plotter cutting is involved. Vinyl will cost much less than light boxes, signboards, stretch marks and billboards. In the dark, stickers can always be illuminated with lamps or LED strips.
Using the plotter, you can create completely unique forms of presenting information that are unattainable in other types of advertising (especially for such a price).
Decals are universal – they can be glued to almost any material, except, perhaps, bricks and other uneven rough surfaces, though there may be other options.
Decals are unpretentious, resistant to bad weather and dirt, and can be cleaned.
Decals placed indoors (including on the internal surfaces of translucent structures), by law, are not outdoor advertising and do not require the consent of the authorities. You can put decals with information about your business on glass windows and paintings of glass doors, but only inside, and it is completely legal not to pay any advertising fees for this.
Individual decals for board or car glass is also an excellent advertising tool, attracting the daily attention of thousands of representatives of target audience: drivers and their passengers. Not taking this opportunity is simply a sin.
Vinyl decals (see photos of examples of work) ideally perform an informative function (pointers, stoppers, access and driving directions, information about the hours and work schedule, etc.)
Where can I order decals?
If you need to order vinyl decals, you can bring us your sketch, or a ready-made layout created in a graphic editor. If not, you can just tell us what you want and our experts will quickly and efficiently create a layout, coordinate with you, and give the work to the workshop. The smart Roland machine will print your stickers on high-quality vinyl tape and cut them as needed. Our installers will place them where you indicate to them. However, if you wish, you can save time and hang decals yourself. We will provide you with all the necessary instructions.
Collaboration with our sign shop allows an easy and effective promotion of your business and decoration of your car, shop, cafe or office for minimal money, which means it's quite inexpensive.
Free and fast vinyl decals quotation
We will give you an instant price quote for your vinyl decals!
Call now 778 697 2169! Remember – we will beat any prices!
Free vinyl decals design
We will create a bright and catchy eye design for your vinyl decals for free!
Free vinyl decals delivery
When you are ordering any type of vinyl decals from our company, we do free delivery by regions: Coquitlam, Port Coquitlam, Port Moody, New Westminster, Burnaby, Pitt Meadows, Maple Ridge!