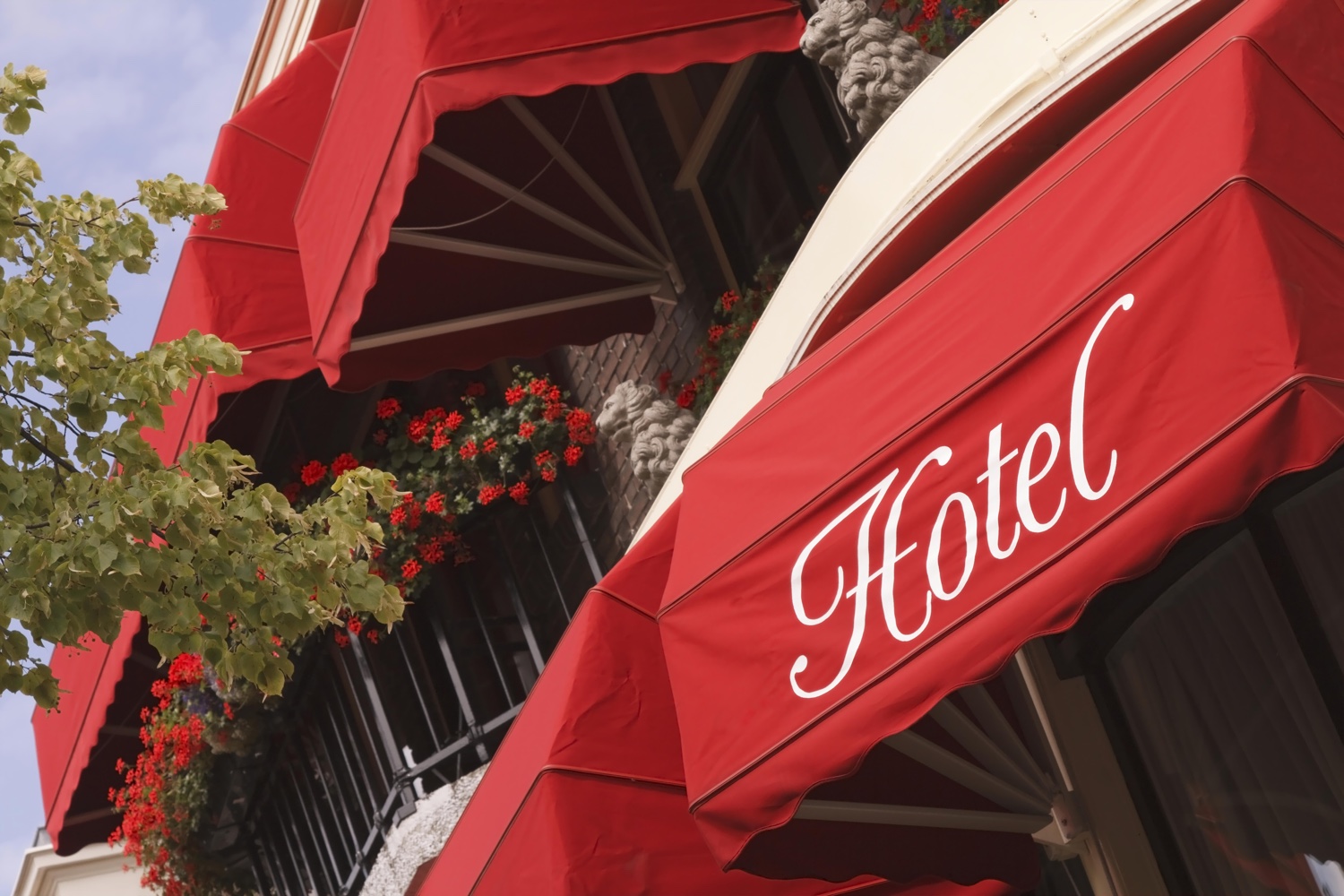 Custom awnings – cheaper than anywhere else!
Do you want to save up to 25% when ordering awnings?
We produce cheap but quality awnings. With Quarter Cheaper Signs, you can save up to a quarter of average market Metro Vancouver prices!
Custom Awnings – what is it?
Awnings have an important place in modern outdoor advertising and interior design of the entrance and shop windows of buildings. Custom Awnings is created by combining the properties of signboards and architectural elements. Combining beauty and external personality, they have great practical benefits – protection from rainfall, sunlight, and if they are illuminated, they also serve as a source of light at night.
Custom Awnings – views, uses, how to do it
For protection against sunshine,
With internal illumination,
In the form of a light box,
With external LED backlight,
Made using large format printing, and
With voluminous luminous letters.
Custom Awnings can be made of different materials: polycarbonate, metal, glass, as well as special fabric on which you can apply any image. They can serve as decorative illumination for the building and sidewalk at night and, of course, are excellent advertising media. They complement the existing sign, have additional information about the business, and sometimes replace the sign in cases of limited space.
Custom Awnings, which are installed above the entrance (entrance group) and made of durable material, are an integral part of a building's facade and an important element of outdoor advertising for a hotel, casino, large supermarket, restaurant, and other business facility. They give the building a modern and professional look, carry practical meaning, protect the building's entrances from atmospheric precipitation and bad weather and can be equipped with illumination at night.
As a rule, Custom Awnings are often used to replace advertising signs and logos of institutions located in buildings. Custom Awnings can be made using elements of small architecture and shapes that make them unique and expressive. Their design primarily depends on the availability of supporting parts, the length of the protruding part and the presence of the flight of stairs.
Another type of Custom Awnings is an outdoor window shed for sun protection. Modern products are diverse in design and size, which allows the realization of the boundless fantasies of the designer. They carry enormous opportunities for transforming the facade of the building – they are often designed specifically to emphasize certain features. Its character and style can add additional factors or hide unnecessary ones, visually increase the size of the building, and, conversely, due to their apparent lightness, reduce it. Most parts and assemblies of Custom Awnings are made of aluminum, which provides the necessary lightness and structural strength.
Custom Awnings' parts can be made of special plastic that does not crack in the cold and does not crack in the sun. A wide selection of colors in which you can paint the surface will help you, without compromising, to achieve the color scheme or decor that interests you. Painting of structures is carried out by deep galvanization, which protects the structure and all components from corrosion for many years. Constructions of these awnings combine the advantages of information outdoor signs and small architectural forms with the appearance of polymer, plastic and composite materials used for the production of advertising media.
Custom Awnings – Structural Forms
Custom Awnings in their design features can have a different shape:
The shape of a shed roof – in most cases, an inexpensive option that is quickly installed. Snow on such a structure does not linger and moisture does not accumulate.
The shape of the gable roof – perfectly protects from oblique rains, strong winds, snow and water does not accumulate on the surface.
In the shape of a dome — it is outwardly beautiful, although often more expensive than the previously mentioned options, as it is more difficult to manufacture. It is distinguished by style and fashion.
Arched models – are versatile, as they are suitable for decorating objects of different types of business and serve as an umbrella from the sun.
In the form of a straight roof – these options perfectly fit into the style of different architectural buildings and are characterized by restraint and conciseness.
Concave Custom Awnings – characterized by unusual design, which contributes to increased attention from potential customers.
Custom Awnings – Benefits
Custom Awnings is a great solution that can have a special, outstanding appearance. This is a way to effectively advertise your business, whether it is a store, cafe or other types of business.
The benefits of Custom Awnings include:
This type of construction is not perceived by people as advertising. People see in it the detail of the design of the building, which performs a more practical function than an advertising function. The design protects from atmospheric precipitation and decorates the building. In the presence of luminous details, it can serve as a light source in the dark. The advertising that it contains is perceived by people at a subconscious level and they are positive towards it.
As we have already said, Custom Awnings have a beautiful appearance and serve as an additional decoration for the building where they are located. But it should be noted that only high-quality products with thoughtful designs can serve as such an ornament. Therefore, we do not recommend rushing, you need to carefully consider how the advertising structure will look. The preferred option is the manufacture of Custom Awnings in accordance with the corporate style of business, made in the same style with the architecture of the building.
Custom Awnings perform several important tasks. This is not only an object of effective advertising, but also, as we noted above, a structure that can protect from rain and sun. If you use LED backlighting, then the design will become not only a more effective means of advertising, attracting increased attention at night, but also will illuminate the sidewalk.
Powerful advertising structures are difficult to mount. Their installation requires more time and effort. For example, if these are huge signs that are installed on the roofs of buildings. It's much easier to install Custom Awnings. It does not take much effort to install them, so it is not necessary to attract a large team of masters. It will take a little time to install them.
Highlighting among competitors
Custom Awnings visually expand the building. This leads to the fact that the business object begins to attract more attention and distinguish it from competitors. If the design has a bright, stylish, high-quality performance, then it is guaranteed to attract potential customers and even be able to attract those who are customers of your competitors.
Custom Awnings can be ordered by paying a little money as they are simple designs with a discreet design that is created using inexpensive materials. In addition, if you compare Custom Awnings with other impressive outdoor advertising objects, ordering and installing them is a better solution in terms of financial costs.
What determines the price of Custom Awnings?
Custom awnings vary in manufacturing price. The cost of structures is influenced by many features, such as:
What material they will be made of,
How advertising will be created on their surface,
Features of the shape and attachment to the facade of the building.
Customers often require several designs made in the same style of design. An example is the design of the windows of a restaurant or cafe. You can see many examples of using several structures at once on the building where a particular business is located. Accordingly, the number of ordered structures affects the final price of the work on their manufacture.
An additional factor that can affect the final cost of structures is the need to use the services of a designer. The customers of such outdoor advertising objects do not always have a ready-made solution as to how the objects they order should look like. Then, a design specialist takes part in the manufacturing process. He prepares several options, shows them to the customer and the model, which will be approved by the customer, is transferred for manufacture.
Free and fast custom awnings quotation
We will give you an instant price quote for your custom awnings!
Call now 778 697 2169! Remember – we will beat any prices!
Free custom awnings design
We will create a bright and catchy eye design for your custom awnings for free!
Free custom awnings delivery
When you are ordering any type of custom awnings from our company, we do free delivery by regions: Coquitlam, Port Coquitlam, Port Moody, New Westminster, Burnaby, Pitt Meadows, Maple Ridge!